Mach3® would be nothing without its staff and its clients. Both are the lifeblood of our operation. Our engineers are talented, highly skilled and work to the highest quality control standards and pride themselves in living up to our motto:"When nothing but the best will do." It's a motto that drives us in every project we undertake.
Our team take enormous satisfaction from manufacturing customised, precision products that exceed the requirements of our clients, whether they are a small business, homeowner, industry professional or a large corporation delivering vital services to the Canterbury area or the Christchurch rebuild.
Our company values are our professional commitment to our customers, suppliers and employees. This is the scorecard that we use to measure ourselves and constantly work on reviewing and improving our performance.
We always do what we say we will do.  If we give our word we keep it – unless otherwise agreed by everyone involved.  We go beyond good enough to reach excellence in all aspects including quality, professionalism and honesty and we don't cut corners.  We are constantly reflecting and reviewing 'Is this the best I can do'.
We take an interest in all our fellow workers, their families and their individual needs. We treat others the way we would like to be treated and we keep each other safe. We all work together to create an environment that is fun and enjoyable.
We think outside the box to solve problems for our stakeholders both internally and externally.
We remain competitive while experiencing growth to ensure a future for everyone, and stay in the market place.
We make ourselves available for people to ask questions and seek knowledge and we are willing to take responsibility for our own actions. Our adaptability and attitude shows we are willing to go the extra mile.
We communicate openly, honestly and accurately with everyone including our clients, suppliers and fellow workers. We carry out our work processes in a timely and constructive manner.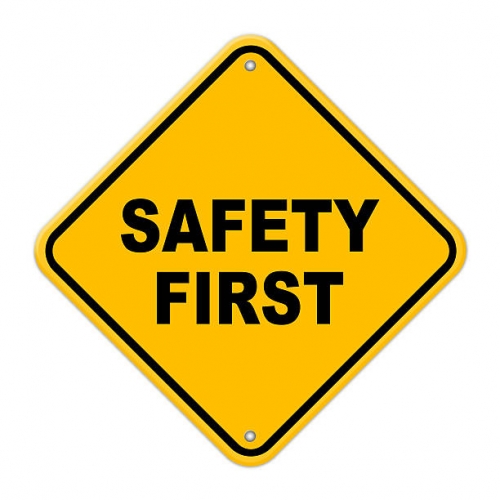 At Mach3®, we take safety and accreditation seriously. We live and breathe it.  We're strong believers in the mantra "Think safety today, be alive tomorrow" that's why we've signed up to the Canterbury Rebuild Safety Charter, are a member of Site Safe, the Canterbury Employer's Chamber of Commerce, the Master Build Association, and the New Zealand Institute of Safety Management.
Our team hold current qualifications in Occupational Health and Safety, Machinery Guarding, Elevated work platforms, working at heights, confined space, site safe and First aid and are upskilling all the time.
Our MachGuarding complies with AS/NZS 4024 safety standards and can be interlocked where necessary and can also include E-stops on the plant or machinery if required.
In fact, we're so serious about safety and certification standards that after installation, if required products can be assessed by an independent assessor for an independent validation to ensure they are compliant and meet all required safety standards.
To find out more about Canterbury Rebuild Safety Charter  by watching the video below and for more information, visit their website