STRUCTURAL STEEL & BUILDING STRENGTHENING
Structural Steel Services
We specialise in structural steel fabrication including architectural fabrication.
We offer comprehensive industry standard quality assurance, such as mill certificates, heat traceability numbers, certified welds, producer statements, engineering certification and hydraulic nut tensioning.
We can provide certified welders to your site as well as fabricating your structural components in our workshop.  Whether it be a structural beam for a residential property or the fabrication and installation in a commercial building.  We are familiar with the current engineering requirements.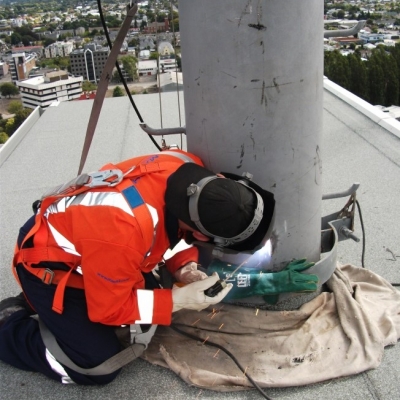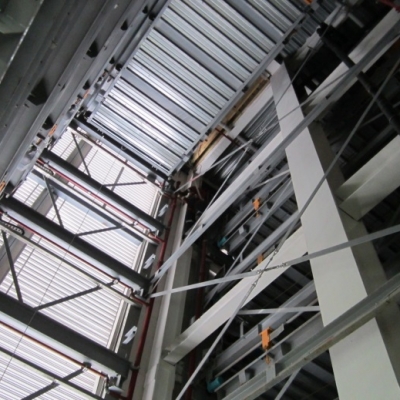 We offer a comprehensive structural building strengthening and rebuild service. We have been working alongside our valued customers in upgrading and shoring up their buildings or infrastructure, whether it be residential or commercial.  We offer expertise in building strengthening in Canterbury's unique building climate.  We have been involved in researching and testing structural components to ensure that the structural integrity is always maintained.
Earthquake building strengthening
Structural diagnostic inspections
We were involved in strengthening buildings post-earthquake and bringing building in the inner city up to a safe standard.
A phenomenal 500 man hours was spent in 10 working days to meet traffic requirements of strengthening the Moorhouse Ave and Colombo St overbridge
STRUCTURAL DIAGNOSTIC INSPECTIONS
This was a 4 month building project that included structural strengthening of the atrium, new structural walls and balustrades.
ARCHITECTURAL FABRICATION
We can help you with various structural steel projects whether they are big or small.