Engineering Solutions and Design
3D COMPUTER AIDED DRAFTING (C.A.D)
We have further enhanced our capabilities, adding 3D CAD modelling to our repertoire.
We can now produce detailed models of parts and assemblies to ensure everything fits together as it is intended, and produce accurate manufacturing drawings to improve accuracy and efficiency.
Once made, drawings are kept on file against your job, meaning if you wish to place a repeat or similar order, we can easily reference previous information – meaning a faster turn-around.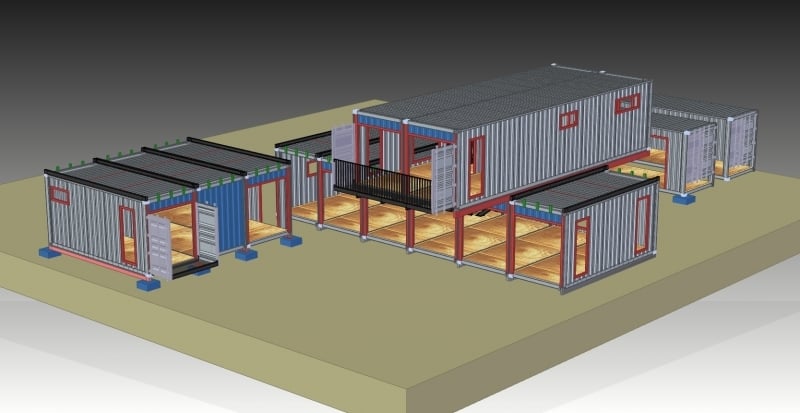 Computer Aided Drafting (C.A.D) can be used for visualization – a 3D model can be placed on a backdrop of your or your client's plant, showing how the equipment would look in situ.
Our CAD capabilities include :-
Updating your out-dated 2D drawings to a 3D model and drawing views, complete with bill of materials.
Creating flat-patterns of sheet metal shapes which can be converted to dxf format and sent directly to profile cutters.
In-situ visualization of models against a factory backdrop which can be used for promotional purposes.
3D handrail modelling, simplifying complex handrail systems.
Allows you to visualize and get a more accurate picture of what your product will look like
We can provide the imagery you need to display the design against the current background it is being built around. This may help to better visualize the design you're building.

Using our design program with your specifications allows us to get your product accurate. We make sure it looks right and fits to the standard that is required.